On Saturdays througho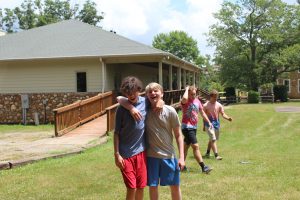 ut the remainder of 2020 and pre-camp season 2021, Phoebe Needles will be hosting a variety of fun and engaging activities to help you escape the COVID-19 blues. Much like the "Days @ Phoebe Needles" programs in the summer of 2020, there will be archery, sling-shot paintball, climbing tower, games, arts & crafts, tie-dye a shirt for $10, and much more! The cost of the day (9:00 a.m. to 4:00 p.m.) is $20, and we just ask you bring a lunch, a mask, and an attitude ready for excitement and fun! You may find out more information here!
To register, please call (540)-483-1518, email PNCenter@gmail.com, or visit our website, phoebeneedles.org.