What's New at Phoebe Needles
Silent Auction in April 2022!

Phoebe Needles will be hosting a Music in the Mountains program on March 20th, 2021. There is no charge for the program, and all donations go to the summer camp fund. This program will supplement, celebrate, and promote Phoebe Needles' first year participating in Roanoke Valley Gives, occurring online on March 10th, 2021. Check our Facebook and sign up to receive our emails for upcoming information on the performing musicians and the time of the event.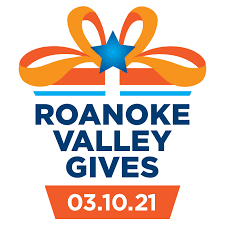 "Friends of Phoebe Needles" Newsletter
Phoebe Needles in the News
Phoebe Needles provides a great summer camp

 

– The Roanoke Times, June 2018
Seniors learn about safety at self-defense workshop – Franklin News Post, May 2018

'Power of Slave Narratives' explained

 

– Franklin News Post, February 2018
Calendars fill up with holiday cheer– Franklin News Post, November 2017
English and Kiwi staffers add multicultural flair to Phoebe Needles summer camp

 

– Franklin News Post, July 2017
Phoebe Needles Center celebrates 100th anniversary

 

– Franklin News Post, May 2017
Ready for summer-time fun

 

– Franklin News Post, April 2017
Barn Quilt Trail's popularity grows

 

– Franklin News Post, March 2017
Macklin to speak at the Phoebe Needles Center

 

– Franklin News Post, February 2017
Needles Center starts series

 

– Franklin News Post, January 2017