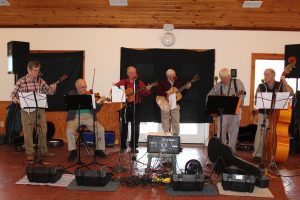 The Phoebe Needles Mountain Band with Alan Messenger and friends will be performing at Phoebe Needles Center, Inc. in Callaway, Virginia on September 19th, 2020 at 4:00 p.m. The concert will be outdoors by Phoebe Needles Hall, so bring your own chair.
There is no charge for the program; however, any donations received will go toward the summer camp fund. This allows us to make summer camp possible for all youth, regardless of their ability to pay.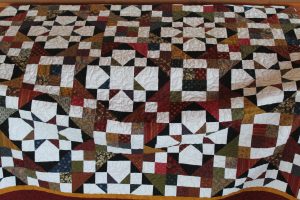 The quilt raffle will also be held at the event. The quilt is called "Rough Road to Dublin." It is 106" x 106," a King/Queen size. It was pieced by Marian Serge and quilted by Cathy Fandel. You may buy a raffle ticket for $10, or you may buy three raffle tickets for $25 dollars. Encourage your friends to buy raffle tickets as well! All proceeds go towards the Phoebe Needles summer camp fund. There is no need to be present to win the raffle.
Please join us for a wonderful music program, fellowship, and refreshments.
PLEASE WEAR A MASK and social distance with anyone not living in your household. Masks must be worn for the use of indoor bathrooms. Bring your own lawn chair as the program is outside. Dress is casual. If you wish to attend, please RSVP by calling Phoebe Needles Center, Inc. at (540)-483-1518, or by email at PNCenter@gmail.com. For more information on Phoebe Needles Center, Inc., visit our website at https://phoebeneedles.org.