Chris Prillaman and friends will be performing at Phoebe Needles Center, Inc. in Callaway, Virginia on Octob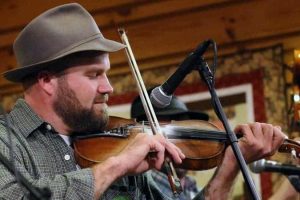 er 17th, 2020 from 2:00 p.m. to 4:00 p.m. The concert will be outdoors by Phoebe Needles Hall, so bring your own chair. There is no charge for the program; however, any donations received will go toward the summer camp fund. This allows us to make summer camp possible for all youth, regardless of their ability to pay.
Chris Prillaman is an old-time fiddler that has played at the Floyd Country Store. He owns Twin Creek Distilleries in Rocky Mount, Virginia.
PLEASE WEAR A MASK and social distance with anyone not living in your household. Masks must be worn for the use of indoor bathrooms. Bring your own lawn chair as the program is outside. Dress is casual. If you wish to attend, please RSVP by calling Phoebe Needles Center, Inc. at (540)-483-1518 or by emailing PNCenter@gmail.com. For more information on Phoebe Needles Center, Inc., visit our website at https://phoebeneedles.org.